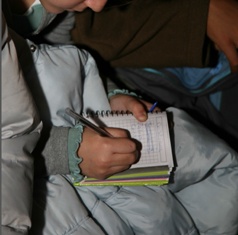 Year-long Educational Program
Languages:
Valencian and Spanish (please contact with us about others languages)
Addressed to:
Childhood Education / First Cycle of Primary Education
Dynamic exhibits that allow students to learn and discover how Valencia has evolved over time.
What will we do?
Along with a tour of the museum's permanent exhibition, children will deepen their understanding of history by unique hands-on experiences. They will get to see how life was in the past by observing pieces of clothing, smelling the food the people would have cooked, and tasting famous food of different periods in time. The contents of this program can be adjusted to the specific needs and functions of the group.