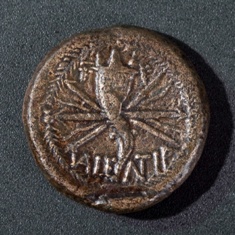 Languages:
Valencian and Spanish (please contact with us about other languages)
Addressed to:
Secondary Education / Bachiller
What is the most significant legacy from the city's Roman past?
Obviously the name: Valentia. Each name has its own history, its path of transmission, and its significance.
In this activity, participants will learn the significance of the the different names that the city has received through history, both individual and collective meanings in the city´s identity, and how they evolved over time.
What will we do?
The activity begins with a game of clues in which the participants, divided into pairs, receive a card and an inventory list to investigate the different names that Valencia has received throughout history.
Following different didactic courses they learn to value the legacy of Roman culture in our land, to know the evolution of the name of the city, and to understand the relation between both. To finish, the participants will meet in the multipurpose room, where they will share the data they obtained in their investigation.
The contents of this activity are determined and adapted to the group´s needs.