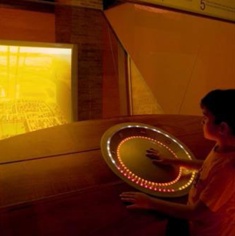 Year-long Educational Program
Languages:
Valencian and Spanish (please contact with us about others languages)
Addressed to:
Second and third Cycle of Primary Education / First Cycle of Secondary Education
A workshop where you work and analyze the evolution of writing, clothing or daily life in different historical periods.
Teachers can choose from the following:
1. Evolution of writing. Use of the same and other various forms used throughout history.
2. Evolution of clothing, understand how clothing has aided in forming social distinction and cultural identity.
3. Evolution of daily life.
This educational course will more or less delve into conceptual content.
What will we do?
After presenting the museum and its collections, we  will take a short guided tour of the permanent exhibition. In continuation, the participants will work in groups with the aid of audiovisuals, documents and pieces of the collection, following the guidelines to analyze them in depth. They must order them chronologically, describe similarities and differences, and make conclusions about the evolution of time.